Air Duct Cleaning Forney Texas
The association of air duct cleaning professionals asserts that a house with six rooms is likely to gather dirt worth 40 pounds. With that in mind, it is also a fact that thousands of dust mites could survive in only a single dust ounce. These mites carry unhealthy mold, fungi and bacteria. Air Duct Cleaning Forney understands the science behind dust and dirt. Our professional duct cleaning services are second to none. We understand that the indoor air contains up to five times more pollutants than the air outdoors. The polluted air circulates better under the HVAC system. This said, however, our proficiency in air duct cleaning will reduce allergic infections to house occupants significantly.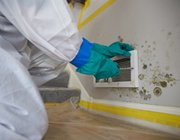 We Offer Mold Removal Service
Air Duct Cleaning Forney TX also offers mold removal service to our clients. Mold could be a fertile source of allergic infections to children and the elderly. We have the technical expertise to locate mold and dry clean the air ducts in such a manner as to minimize the formation of mold. Our technicians have undergone rigorous training and appraisal processes to ensure satisfaction guarantee to all our clients.
Residential Air Duct Cleaning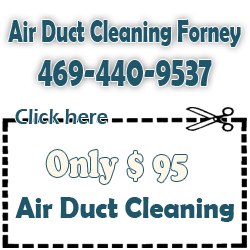 Most people don't have an idea that accumulation of debris and dirt could hinder the free flow of air through ventilation systems. This means that your HVAC system would have to work much harder and therefore cost you more to maintain it. Delayed cleaning and servicing of HVAC systems means higher energy costs. Air Duct Cleaning Forney has the competence and technical expertise to carry out air duct vents cleaning. Our residential air duct cleaning team is only a call away. We will assess the cleaning needs and advice you accordingly.
We will clean you ventilation systems, eliminate mold and clean up all related ductwork components. Our cleaning package covers trunk lines, take offs, registers etc. Most of our technicians are also equipped with the ability to clean HVAC unit, evaporator coil and blower. We essentially have the capacity to clean every component of ventilation systems and all air ducts.